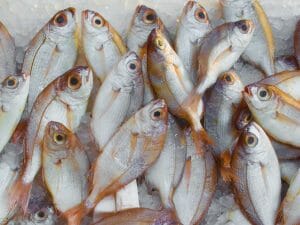 Whether you prefer to fish from a kayak, the shore or other conventional fishing boats, it is imperative that you shop around for the best feature-rich fish finder available at the right price point. Consequently, you need to compare a variety of features offered in order to choose the best choice, depending on your budget. Below we outline some of the important fishfinder features to help guide your buying decision. While it isn't necessary to purchase a device will all the listed features, be sure to get the most for your money.
GPS Capability
Fishfinders equipped with GPS capabilities provide location information, including the objects beside or under your boat. Note that this kind of information is invaluable, especially if you wish to discover the most productive locations for your fishing expeditions. The feature also comes in handy when scouting new waters and navigating water as well. Thankfully, most fish finders come equipped with this feature. Even so, the entry-level or the more economical variants do not.
High-Quality Color Screen Display
A fish finder is as good as useless if it can't display data in a manner that its easy-to-see. Therefore, you need to make sure you shop for a fish finder with a high-quality color display. Generally, it means finding a unit with a high-res display and colorful images.
System Flexibility
The modern fishfinders allow users to customize how the transducer gathers data, which comes in handy for fine-tuning purposes, including the manner in which the information collected is displayed. The experts at Fishing Lab say the best fish finder allows users to change the colors of the display to help maximize visibility and contrast displayed, especially in dim lighting or poor weather. Most of these modern finders allow users to select the type of data to be displayed.
The Installation Type
It is important to note that fish finders come in different designs if you consider how they are designed to be fitted to boats and the level of difficulty each one presents during the installation process. It is therefore advisable that you choose a unit that can be installed effortlessly. This is particularly critical for the anglers who remove or mount the units repeatedly.
Custom Map-Making
Anglers fishing in large water bodies can often find navigational maps or charts detailing a river or lake they're fishing. However, anglers fishing in smaller rivers, creeks, and farm ponds rarely find charts or maps providing a high level of detail. Fortunately, most modern fish finders have map-making capabilities, thereby allowing anglers to create their own customized maps and charts on the fly.
Water temperature probe
Water temperature is one of the most critical factors influencing fish behavior. Therefore, opt for a unit with a built-in temperature probe in the transducer.
Buying a new fish finder is normally an exciting experience for any angler. However, disappointments are not uncommon, especially if the wrong choice is made by an angler. Remember, each unit is only as effective or useful as the features built into it. Get the most features for your money by choosing the right fish finder.