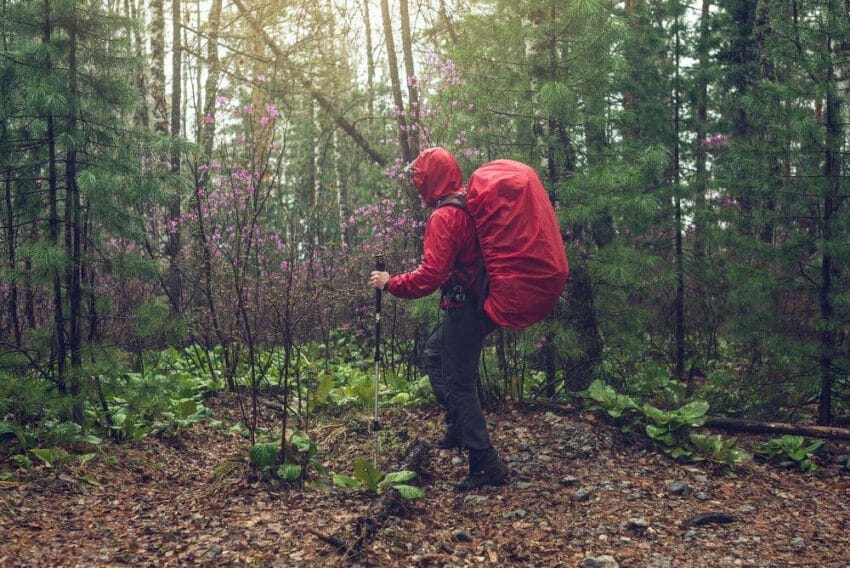 Hiking is essentially not only an exciting adventure but also a fulfilling journey. And when you see yourself strapped on your hiking bag and is traveling through some of the best moderate temperatures there is, you can just basically sigh a huge sigh of relief and satisfaction. However, the reality of hiking just doesn't rest there. There is always that time when you'd be facing many hurdles that can sometimes be a bit overwhelming. One of these is hiking in a wet weather.
So, when the world conspires and gives you rain along with high winds and temperatures that are above freezing, things could go south especially when you're not equipped with the right ways to combat a wet weather. Today, we'll reveal to you some of the useful tips you can arm yourself with when you're hiking in this often challenging environment.
1.)   The Dress Code
Remember this golden rule when you're hiking in a wet weather: dress like you're heading for a winter hike! The following dress code should be able to keep you warm:
Note: Start from your skin's closest, then work it on the outside.
Underwear (non-cotton)
Long underwear (non-cotton)
Insulating layer (non-cotton)
Waterproof shell layer
These layers should enable you to modify your clothing rather easily and swiftly while suiting them to your activity level in this type of weather. On the other hand, warm weather can allow you to have lightweight layers and avoid cotton-made garments such as the plague.
2.)   The Gear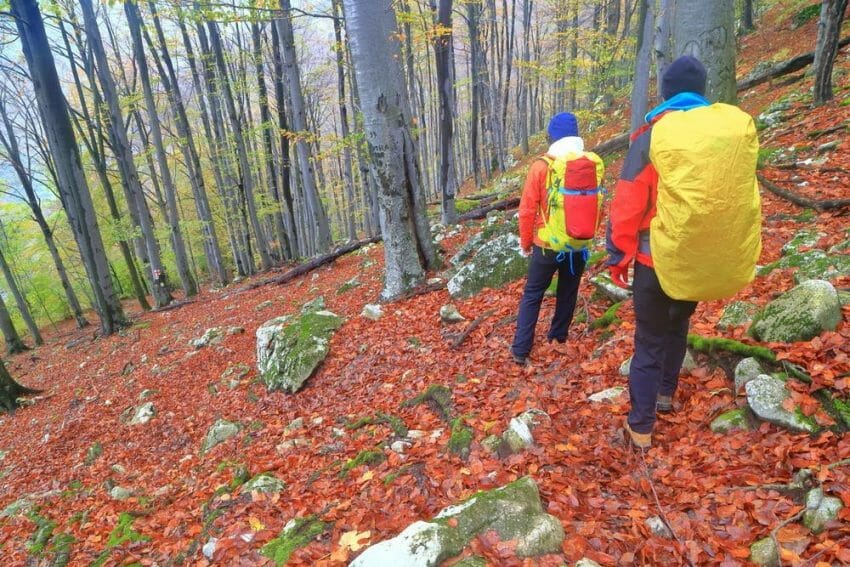 Ensure that you bring with you the much-needed rain cover when you hike in wet weather. But if you're willing to spend on everything that is waterproof, go for those that are equipped with sealed or taped seams along with waterproof zippers.
The crucial rain cover should support the bottom of the backpack right down on the wet ground — this is an excellent approach to have the contents wet since the moisture will have to soak through the fabric going from the bottom upwards.
Today, some packs are equipped with built-in rain covers that are situated around the bottom, just tucked in a small pocket. You can also try some quality gaiters to keep additional water out of your boots. Meanwhile, there are packs in which you have to purchase the rain cover separately. Ultimately, there are also packs that just are not made with rain cover at all. As such, this should be avoided when your terrain is primarily frequented by wet weather.
Now, if you're one of the few that would rather create his or her rain cover, this isn't exactly a back-breaking task as you can easily improvise your own using a plastic garbage bag. Simply pull the bag right over your pack starting from the top. Another alternative is waterproofing your pack from the inside by lining it with the plastic bag. If you want to cross this particular task out, opt for dry bags that can keep virtually everything dry.
Other Critical Tips When Hiking in a Wet Weather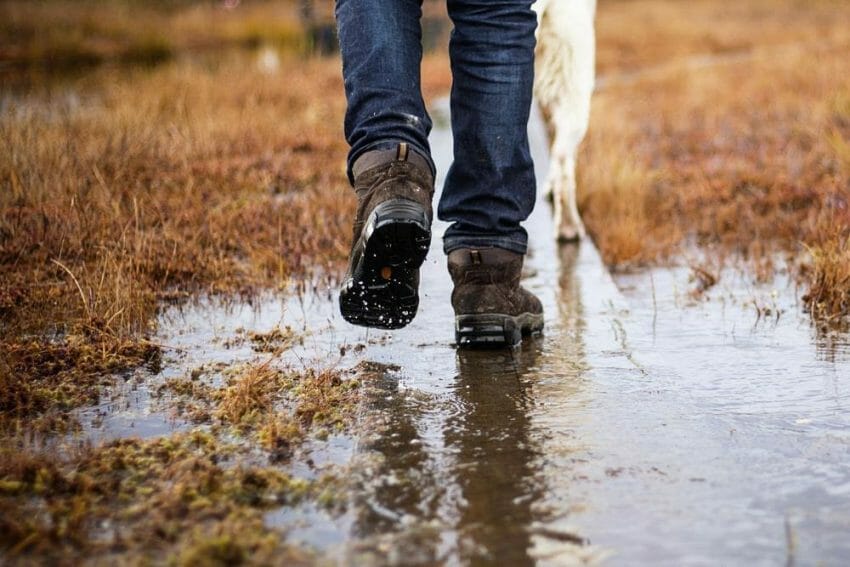 You really shouldn't fuel hiking in the rain with much worry. In fact, most hikers find it serene when they are out and about with such weather. They find it more fulfilling and therapeutic. For you to make the best out this experience, I've prepared some of these tips that can make this journey a whole lot easier and enjoyable:
1.)   For on-trail hikes that are extended in forests, opt to thwart the rain with an umbrella. Whether it's a cold or wet condition, an umbrella should keep your core temperature regular.
2.)   Try to avoid sweating. Sweating and wetness can be too disastrous to even think about it when they eventually get combined. In this regard, try not to over-dress as this can eventuate to excessive perspiration. This ultimately results in lowering of your body temperature.
3.)   Your extremities can serve as your early warning body parts when determining cold and wet conditions. Your head, hand, and feet are all useful whenever it is time to adjust your garments or some of your rainy day accessories.
4.)   Always see to it that you're hydrated. When you're dehydrated, your body becomes susceptible to hypothermia.
5.)   Waterproof boots and waterproof hiking socks are good idea for hiking in wet weather.
Final thoughts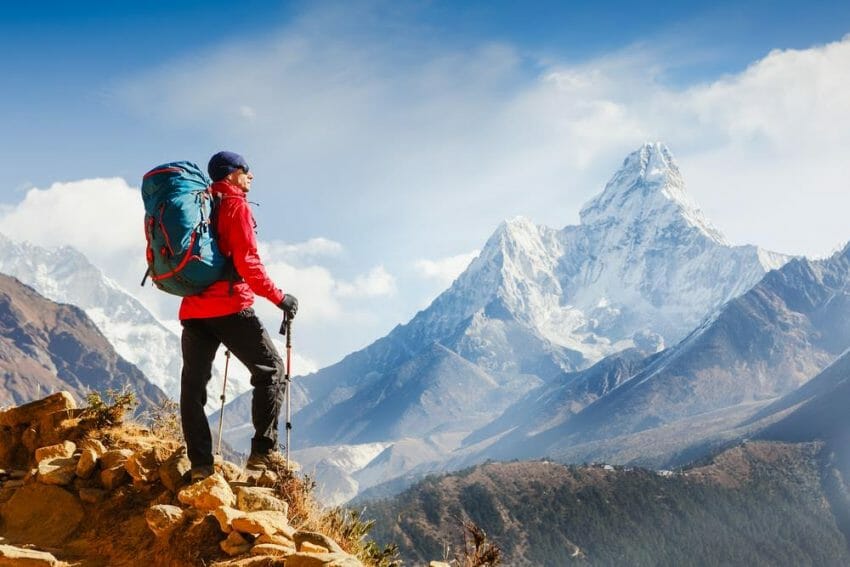 Now, that I've provided most of the essential things you need to get acquainted and armed with when hiking in a wet weather, it's about time to reveal the most crucial consideration that you need to have when journeying through this kind of experience — Attitude. Hiking in this respect will require you a lot of perseverance and endurance. As such, treat these known hurdles as opportunities. And when you finally learn from them, you'll get to see how nurturing it is to observe nature when it is in its cold and wet conditions.
Did the article help you in regards to the above-mentioned topic? If you have more tips to share, please feel free to sound them off in the comment section below. Until then, be well and be safe while you hike!
Author Bio
Louise Brown is a photographer, camping lover and hiking expert based in Colorado. TheAdventureLand.com, where she share experiences venturing, tips & tricks and survival skills that will help you have an exciting adventure. "Let's pack our bags and explore the world!".