Are you planning on taking your kids to a family bonding fishing trip? This is one of the best ways where you can spend time with your kids and have fun with them in this recreational activity. There are actually a few simple things that you can do to ensure that you and your kids' trip would be fun and amazing.
What You Should Do To Make Your Kids' Fishing Trip Memorable
Take fishing seriously even though you know this is just for fun. Make sure that you head to the right spots for fishing and also prepare the right fishing equipment.
If you don't have the right fishing gear, you need have few fishing gear and fishing combos save you all that dilemma and come with a tiny tackle box that has the whole thing you need to get started and instructions. You can also take along a good fishing kayak to make the experience more memorable, below are some useful Tips for taking your Kids Fishing.
Begin with something easy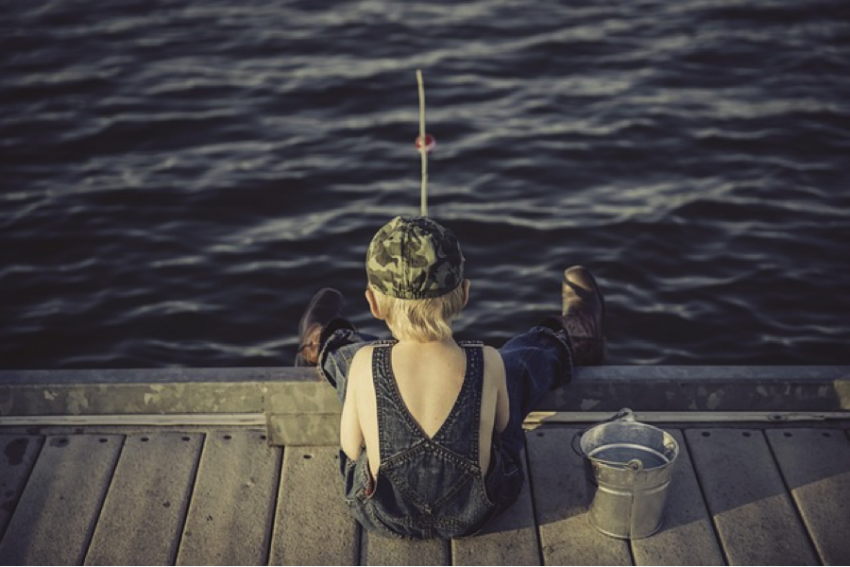 If you're planning of taking your kids for fishing but aren't sure where to start. You can always go to the nearest ponds, lakes, or fishing holes with your kids. Even toddlers will also take pleasure in a walk in nature. Find the pond for fish, speak about fishing, and eat some fish! Just get the kids out there and revealed and build eagerness.
You can search for old but working fishing equipment at home, if you have a relative that loves fishing, you can always borrow from them instead of buying from scratch. All you need are complete fishing combos as well as a tackle box to put everything that you need in it. Look for pre-spooled equipment to save you time from preparing your fishing lines.
Be prepared when fishing
Even though it is a leisure activity and you are there to relax, bear in mind that you are still with your kids which would be why you need to look out for them. There are fishing lines as well as hooks and the water that you need to stay vigilant with. Always be on alert and don't let your children wander off too far away.
Also, don't leave them alone with hooks or it can potentially injure them. Guide them as they fish rather than just sitting behind and watching, it would be fun for both you and your kids too.
Don't ever go for baby poles
A lot of people have advised that it isn't wise to get baby poles. It's not something you really need like a humidifier for your newborn. They are not inexpensive and they are not very practical. These kinds of poles stay small and as your child grows, he or she won't be able to use them anymore.
Youth poles are better since they can stay with your child until he or she reaches adulthood. They are bigger and have better grip compared to child poles. Kids grow up fast, remember that and what you invest in when they are small, are things that they will not likely use again as they grow older.
Practice casting is the key
There's nothing like seeing your kids throw the perfect cast when they are fishing. You can start teaching them how to cast properly before the trip so that they won't have any trouble when they are actually fishing. It's a good way to get them excited to go and that they will have something that they can look forward t. don't forget to throw in some compliments to boost their confidence in fishing.
Best of all, enjoy the trip!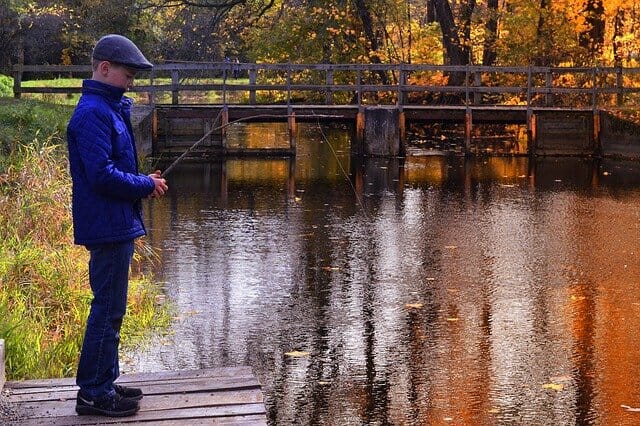 It's a family bonding activity after all. Try to have some fun and take this as something that you and your family can share as good old memories when you all grow older. It's also a good way to create a common ground where you and your family can talk about it on future occasions.
Keep the fishing trip short for the first few times. If you've gone fishing before it might have been a peaceful time for you but if there are kids and hooks, it won't start out comforting because you always need to keep your eyes on kids. You should understand and don't expect your kids to have fun a full day of the fishing trip unless you've got other outdoor activities planned at the fishing place as well.
Article Written By; Amilia Anderson