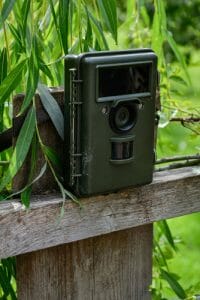 If you're looking to purchase a trail or game camera to complete your hunting equipment, take a look at the top picks selected for you by experts in the field. These cameras have met seasoned hunters' expectations of what trail and game cameras should be able to do.
If you prefer to purchase American made trail cameras, the brands Reconyx and Cuddeback are on the lead. The following models are worth considering.
Reconyx UltraFire Gen2 Covert IR XR6
Here are the features of the Reconyx UltraFire Gen2:
It's touted as the top covert game camera because it has "no glow" infrared illumination of up to 80 feet.
It has lenses for daytime and nighttime use. You won't have to make lens changes that cause distracting noise.
It can deliver high-quality photos at any time of the day or night.
This Reconyx camera possesses 1080P HD video, which can capture up to 30 frames per second. Its stereo audio quality already comes with a noise reduction.
Images and videos are easily accessible on any gadget as this Reconyx model has built-in HDMI and USB ports.
The Reconyx UltraFire Gen2 is available on Amazon starting at $499 and comes with a 2-year warranty.
Reconyx Hyperfire Semi-Covert IR HC500
Here are the features of the Reconyx Hyperfire:
It's known as the top game camera with regard to its image quality. It has a superior Ultra HD IR camera lens, which can capture the clearest 1080P HD images and videos, in comparison with other trail cameras currently available.
The Reconyx Hyperfire is conservative in its battery consumption, and it has fantastic weatherproofing features to keep it safe and working well in varied conditions.
It can take photos well whether day or night.
The Hyperfire's infrared nighttime flash range is only up to approximately 50 feet, shorter in range than the UltraFire Gen2.
Although it doesn't have built-in HDMI and USB ports, the SD card is easy to remove from the Hyperfire.
The Reconyx Hyperfire sells on Amazon for approximately $400, but it does go out of stock, so make sure to check regularly for its availability. It comes only with a 1-year warranty.
Cuddeback Long Range IR Model E2 Camera
Here are the features of the Cuddeback Long Range:
It's lauded as the game camera with superiority in a long range. It has infrared LEDs that can light up to a flash range of approximately 100 feet, which is the longest range offered by trail cameras.
In spite of its long range, the pictures are still of high quality with hardly any motion blur. The Cuddeback Long Range can generate images of up to 20 megapixels. This image size enables you to zoom in and view the tiny details of your pictures.
This camera has a top-of-the-line CMOS image sensor. It's a fast camera that doesn't consume much battery power.
You can also adjust your camera's settings for a variety of situations, such as the wide view which you can use when you're in the midst of fields and the centered view which are advisable for trails.
The Cuddeback Long Range is quite affordable as it sells on Amazon for as low as $169, and it comes with a 2-year warranty. You will have to purchase the SD card separately, though.
Cuddeback Attack IR 5MP Game Camera
Here are the features of the Cuddeback Attack:
It's well acclaimed for being the top game camera in terms of trigger speed. It currently has the fastest trigger speed over other brands and models of trail cameras, with its exclusive Centered Subject Technology for exact detection of your subject. It can take a clear photo of an animal running at 20 feet per second!
The Cuddeback Attack has another signature feature called Guard Duty. It can capture five images every minute so that you can keep track of what is happening in your surrounding area without having to depend on motion detection.
In addition, the camera's memory capacity is huge enough to support Guard Duty images. The Cuddeback Attack features 60 MB of internal memory, and it has provision for an SD card slot which can accommodate up to 32 GB.
Its battery life can support approximately 50,000 images.
The Cuddeback Attack's image quality is quite comparable with that of other cameras, whether photos are taken during the day or at night, and it has a 60-foot flash range.
It retails on Amazon for approximately $200, but the warranty is not specified. You'll also have to purchase an SD card separately.
As a gaming enthusiast, you may want to invest in a variety of trail and game cameras to build your personal collection. Identify the trail camera features that you're really looking for, and then take your pick from these top camera options.