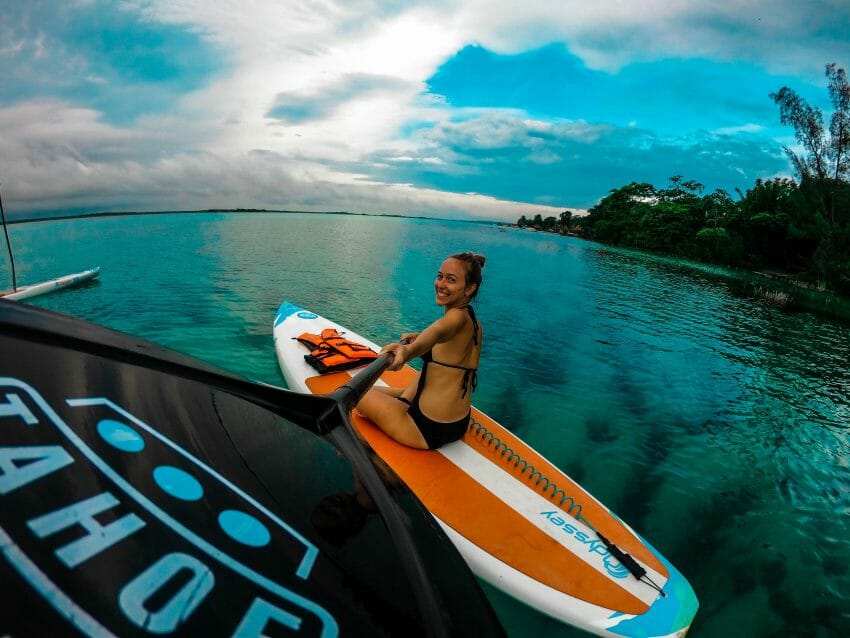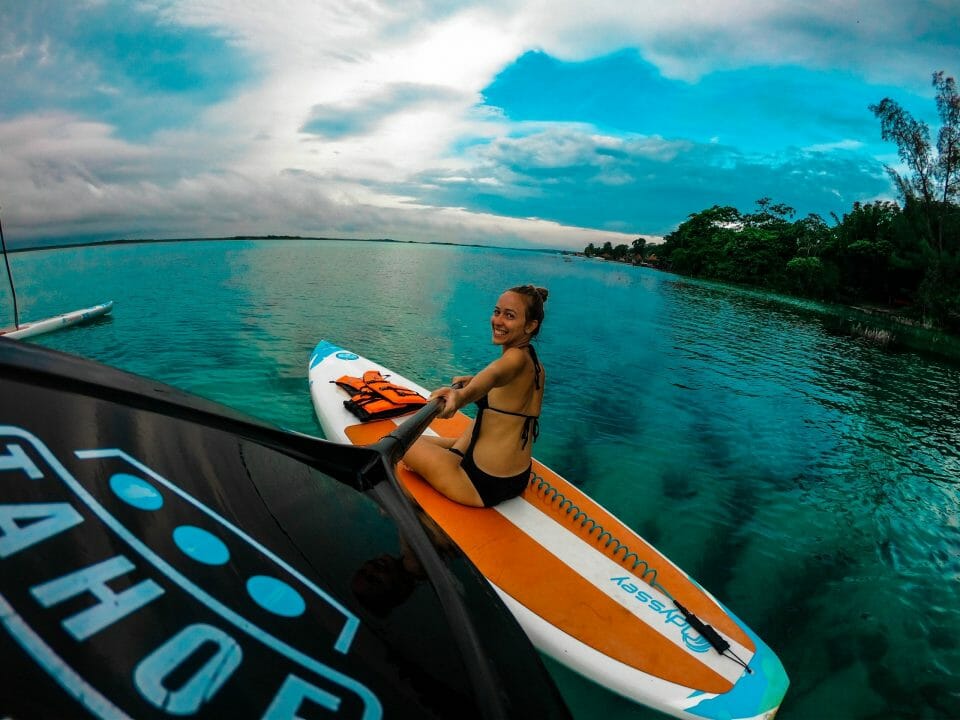 In an age and day where technology literally runs the world, outdoor activities are becoming more and more important. This is especially true to the generation Z demographic who spend most of their time on social media, video games, and watching their favorite TV shows. Well, one of the most fantastic activities you can enjoy with them outdoors is paddle boarding.
Increasingly becoming a popular water sport, paddleboarding can be an amazing way for parents to strengthen the bond they have with their kids while having fun and beating the summer heat. Moreover, it's a physical activity that helps you keep fit, improve balance, boost concentration, and strengthen your muscles. The benefits are too many to list. However, it is safer and more enjoyable if you have some skills and you know how to ensure the safety of your kids. On this note, here are some expert tips for paddleboarding with kids.
1. Find the Right Board
One of the first things you'll want to do when you want to enjoy paddle boarding with kids is to purchase the right board. Getting a paddleboard for kids will ensure that your little paddleboarding partner is safe as they continue to master their skills on the water. While out there shopping for kiddie paddle boards, some things you'll want to consider include the following:
Size and weight
Design
Stability
Performance
Features
Durability
2. Safety First
Being extra careful will cost you nothing. No matter the urge to hit the waters, the safety of your kid must always be prioritized. Paddleboarding is one chillaxing water sport activity that can be enjoyed by all ages. It's always wise to educate your child on a few tips on paddling skills and safety tactics while in the water. This will enlighten the child on the do's and don'ts while paddleboarding. These tips will also go a long way in preparing the child mentally and pump in some confidence. Also, remember to check the weather before heading out and pick clam waters. If it's windy or stormy; there are big waves or strong currents, then it's a No-No! Cut it out for another day. Calm lakes are the safest for paddleboarding with your kids.
3. You Must Be a Competent Paddleboarder
Before you even think of paddleboarding with your child, you must be excellent and confident out there. You can't teach if you don't have the required skills. You must be experienced enough to handle every situation in the waters. This will enhance the safety of your child while on the water.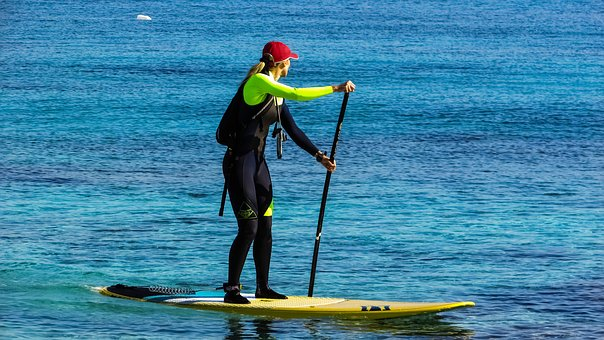 4. The Kid Must Wear a PFD
If you are looking for a fun water sport activity to indulge in with your kid, paddle boarding might just be the game. A personal floating device aka (PFD) is a must-wear for every child, it's not a choice. It's a vital piece of safety gear that goes a long way in saving lives in case of an intrinsic risk of falling into the water. The child must have a life-saving jacket throughout the period she is the water. Get the right size of an approved quality of life jacket and ensure it fits properly to keep the child away from any harm.
5. The Kid Must Be an Excellent Swimmer
Paddleboarding is a superb way to keep fit and healthy. However, a child who doesn't like swimming or is afraid of water is definitely not a good candidate for paddleboarding. Your child must be comfortable in the water, she must be well equipped with some excellent swimming skills for any condition in case of an emergency.
6. Let the Child Board First
For some extra confidence let your child boards first. This ensures that even as you climb, the movement on the board will not tense him. Teach the child the techniques of climbing the board along with safe and safe standing and sitting positions.
Wondering what water sport activity to indulge in this coming summer holiday? Well, paddleboarding has got you covered. It's one of the best water sports activities you can use to unwind and have fun. The best part is that it can be enjoyed by almost all ages. Simply make it as fun as possible for your child. Remember to bring a water-resistant camera to capture those beautiful moments. If done right, you can be sure your child will come begging for more rides. So get paddling and have some fun!