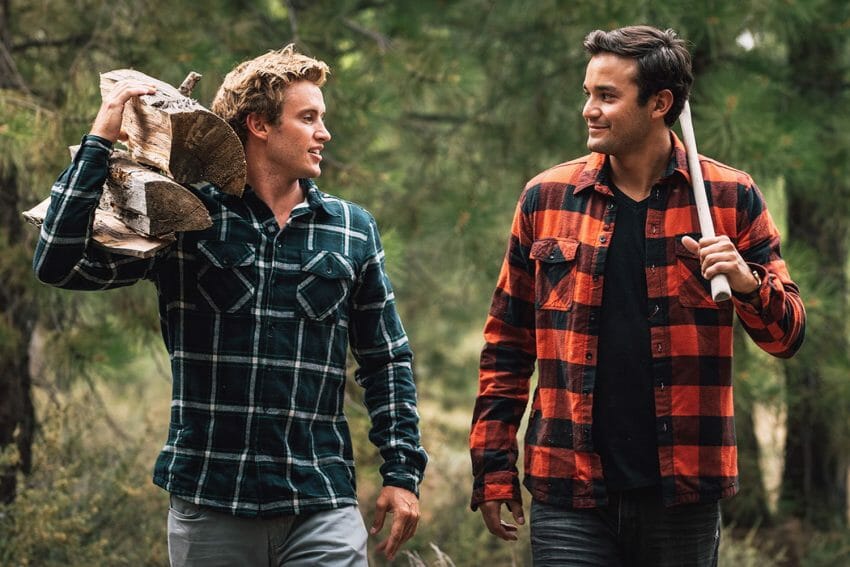 Most people bring their most comfortable outfits when they go camping, which usually means that you are not following the latest fashion trends.
Yes, we know that it is pointless to rock up with trendy styles while camping, but what if we say that it is possible to find the right balance between practical and trendy outfits?
This means that you don't need to bring only your camouflage outfits on your next camping adventure. There are plenty of men's fashion trends that are practical and look good at the same time, and we will highlight them in this article.
1. Choose a Good Quality Field Jacket
Your first layer of protection is crucial for making your time pleasant while camping. The material of your jacket should be able to withstand all environments, and at the same time, look good on you. The best way to stay stylish and warm on your next camping trip is by choosing a good quality field jacket.
The field jacket, at first glance, might look like a boxy shaped garment with a nipped waist that doesn't look very special. However, with several pockets on the chest and hip area and you are ready to walk on a fashion runway.
Such jackets are made mostly from cozy cotton, which is breathable during uphill hiking, and they can withstand cold weather situations. They are now windproof but perfect for sitting in a forest while around the campfire.
2. Natural Sneakers
When it comes to choosing the type of shoes for camping, people don't usually take aesthetics into consideration. They are mostly interested in their comfortability and price; everything beyond that is a waste of time, right? Not necessarily.
It is crucial that you select the right type of shoes for camping that are comfortable, and they look like they suit the environment. Ricking up with multi-color shoes might be comfortable, but it is not the most fashion-forward option.
Instead of looking like a grown man, such gym shoes might make you look childish. So, the next time you search for the best shoes for camping, try to go for natural sneakers, made from durable materials and comfortable enough to last an entire day in them.
3. Go For Multi-Layer Outfits
Since you are outside, sometimes Mother Nature can surprise us with all kinds of weather situations. That's why you have to be prepared for everything.
Rather than going for thicker outfits that might be hard to combine due to weather changes, you should go for a multi-layer outfit combination. That way, you will be able to find the right balance by removing or adding more clothes to your outfit.
Additionally, simple t-shirts and light blazers are light enough for you to carry all day. Go to Fresh Clean Tees and order a set of soft t-shirts that will keep you comfortable and will be delivered at your door with total commodity.
4. Avoid Skinny Pants
Yes, we know that skinny jeans or pants are considered a fashion trend, but not in every environment. There are many loose pants that still look good, and they are practical at the same time.
Can you imagine climbing rocks with ultra-tight pants? – Either they will rip in half, or you will give up right after trying. That's why you need to choose to lose pants with a couple of pockets on the sides for our outdoor essentials.
5. Think About Your Accessories
You should approach your camping outfit by asking yourself how to make your time spend in the wilderness easier, and at the same time, fashionable like a Christian t-shirt?
Outdoor accessories are crucial when it comes to camping. Including your favorite add-ons like a pair of sunglasses, a watch, or a baseball hat will make your time spend camping much more pleasant.
At the same time, accessories will give you a chance to make better outfit combinations.
Final Thoughts
Here you have the best ideas for clothing while camping. Now you know what to pack when the time comes.
Bear in mind which place you are going: if it's arid or humid, the soil conditions and whatever you need to make your stay more comfortable. Also think always about pragmatical clothing: no need for formal wear when you are camping.