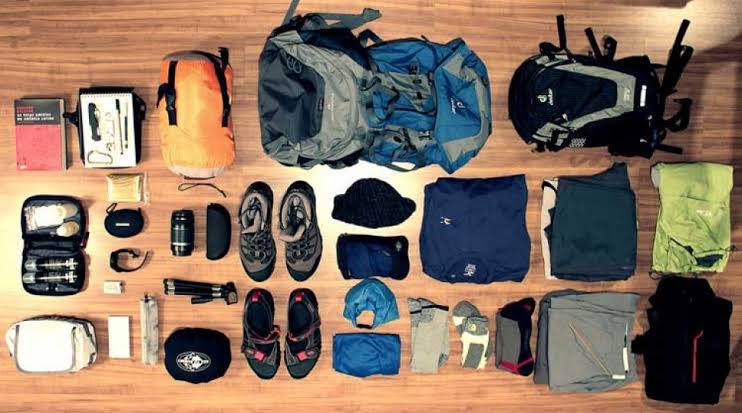 Going on for hiking is amazing, and the enjoyment of the trip increases much more if you have the right hiking gear with you. Nowadays, it has been noticed that there is a sudden increase in the traveler opting for hiking, but hardly few of them know the proper gear which they must accompany with them while hiking. Hence, I have created a list of the hiking gear which will help your hiking trip more entertaining, enjoying and at the same time a comfortable one.
• Hiking shorts or Hiking trousers – The first and the foremost thing that you must carry with you is a suitable hiking trouser. It would be even good if you can carry waterproof trousers with you. If you go as per my choice, then I would recommend you to go with the one that has air vents. The main advantage of this air vent's is that it can be opened which helps to get the better circulation of the air and at the same time it also keeps your legs dry from the sweat of hiking.
• Hiking Fleece – If you are planning for hiking at a cooler place then carrying a hiking fleece is must for you. If the hiking fleece that you have decided to buy is of good quality, then it will keep you warm even in the cooler region. You can even wear this under the waterproof hiking jacket.
• Base layers – Moreover, you also need to be assured that you have the required base layer. You might be having an idea that the first layer is the one which is close to your skin. Hence, you need a comfortable thing to wear so that it can help sweat drain out easily and make you feel comfortable. The layer that you need for your hiking day depends on the temperature of the place, the colder the region is the more number of the layer you will need to have. It is always advisable to carry an extra outfit with you because sometimes the prediction may go wrong.
• Hiking gloves – A hiking glove is a must for one to carry, but at the same time there are certain features which hiking gloves must have. Some of them are wind resistant, waterproof, and offers good mobility to the wearer. If you wear hiking gloves and find that it becomes hard to grasp anything, then it is comparatively of no use. Hence, before buying your hiking gloves, you must check them properly by wearing it.
Apart from all the points mentioned above, there are some other things too which you must carry on your hiking day. Like that of the hiking socks, remember getting quality socks is as important as getting a quality boot. You must buy socks which complement your hiking boots and offers you maximum comfort and at the same time avoid getting any blisters. For any kind of high-quality paper writing an essay writing service, you can check the website Affordablepapers.com and get in touch with them. They can meet your writing requirements as per your guidelines and budget. They are proven track of completing assignments well on time.