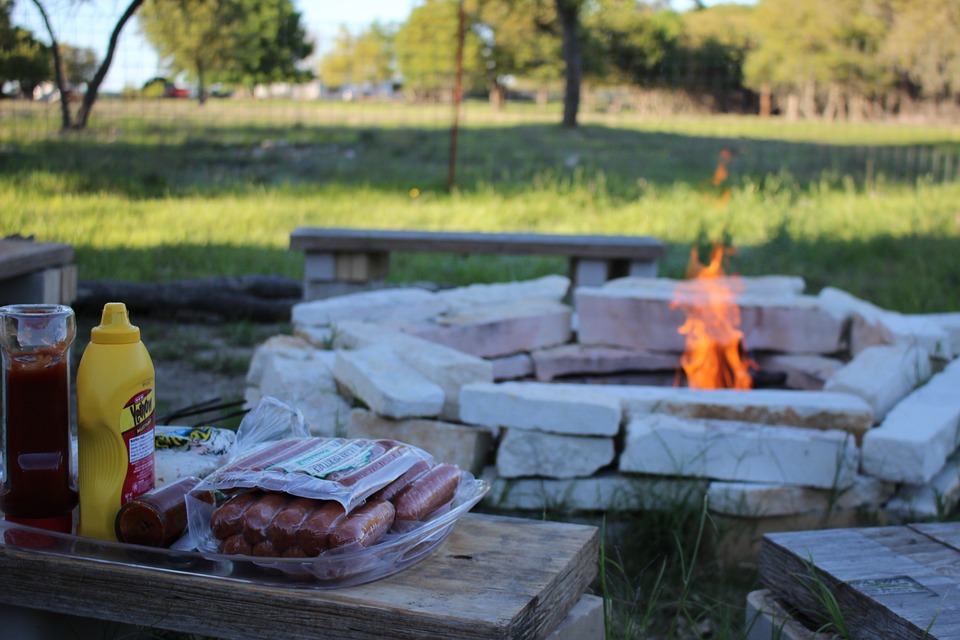 If you are thinking of adding a fire pit to your property, you have come to the right place. Today, we are going to learn about ten different fire pit options that are great for just about any occasion. Fire pits add warmth and beauty to any backyard. They look great just about anywhere you choose to put them including your lawn or patio deck. Each fire pit on this list range in price so finding one to fit your budget won't be difficult.
Built-In Fire Pit With Seating
If you are looking for a permanent fireplace that acts as a focal point in your backyard, a built-in fire pit with seating is your best bet. This type of fire pit is often powered by natural gas which is clean burning. You won't have to worry about smoke or ashes and the risk of the fire burning out of control is very low. Perfect for those who live in upscale homes, this fire pit combination is one of the most pricey on the list. But if you really want to make a statement, the built-in fire pit will get the job done!
The Rustic Fire Pit
With the last fire pit we went upscale. Now we will take things down a notch and bring back a more natural design. A rustic fire pit is perfect for adding natural beauty to any setting. Rustic fire pits can be constructed by using large rocks to line the pit. For seating, a few logs can be placed in a circular pattern around the pit. This simple design is highly affordable and great for those who have plenty of open space to work with. Keep in mind that this type of fire pit is open and you will have to fuel it with wood. This can become an issue if you live very close to your neighbor. On the other hand, if you live in the country or have a few acres of land, this is the perfect type of fire pit for you.
Fire Pit and Pool Combination
Now we are going to take a look at another modern and upscale type of fire pit. A fire pit and pool combination is a perfect fit for those who want to add a lot of style to their backyard. Having this type of fire pit in the backyard or on a rooftop will really send a statement! Just imagine gathering with friends at the pool and enjoying the evening by swimming and gazing at the stars while your fire pit helps light up the night. This type of fire pit is very lavish and for those with the right budget, it can be the perfect combination.
The Portable Fire Pit
If you are looking to spend a little less on a fire pit while still getting an amazing product, you should check out the portable fire pit. A portable fire pit is the best inexpensive outdoor fire pit that you can own. It can be taken just about anywhere and there are tons of different styles on the market today. You can burn wood in your portable fire pit which will give plenty of light. Having a wood burning fire pit will allow you to cook hot dogs and smores.
Fire Pit and Table Combination
This is another highly affordable fire pit that won't break the bank! The fire pit and table combination is great for hanging out with friends and the perfect place to have a meal in the summertime. Having a table to sit your plate or glass on will make outdoor living much easier. Many of these fire pits are also portable and they come in many different sizes.
An In-Ground Fire Pit
An in-ground fire pit is wonderful for those who are looking to have a permanent focal point in their backyard. These fire pits look amazing and the fire is contained in the ground. This will help prevent any accidents and you will not have to worry about the fire getting out of hand. An in-ground fire pit can be fueled with wood or natural gas depending on the style you choose. These pits are often lined with bricks or stone which adds to their beauty.
Fire Pit with a Bench
Similar to the fire pit with built-in seating, this fire pit has a bench that you can utilize. This type of fire pit is very elegant and modern. Great for newer homes, the fire pit can add an extra place in the backyard to have a rest. Most of these fire pits are fueled by natural gas making them easy to maintain. You won't have to worry about hauling in wood and these fire pits are very clean as well.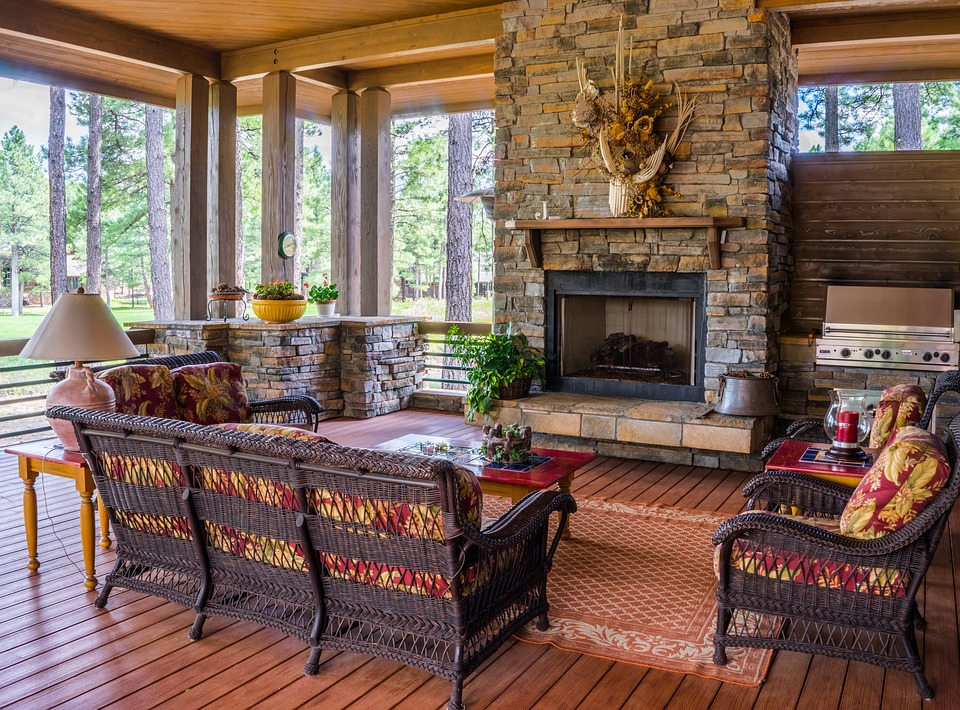 Fire Pit with Landscaping
Is your backyard heavily landscaped? If so, why not have a fire pit built into your landscape? This type of fire pit will blend in with the rest of your backyard while adding something useful. A built-in fire pits can be very attractive and it will give you a functional area to enjoy. These fire pits can range in price depending on how much you want to spend. Plus, doing this style of pit on a smaller budget is very doable.
Fire Pit with Outdoor Lounge
Do you love to entertain outside? If so, why not invest in a fire pit with an outdoor lounge. This is the perfect place to throw parties and your friends will simply love this fire pit combination! In this combo, your fire pit is in the center of the lounge giving everyone access to it. This type of fire pit is highly functional and is a great investment.
Perimeter Fire Pit
The perimeter fire pit is very modern and stylish at the same time. It is designed to add elegance to any backyard area but it is less functional than other types of fire pits on this list. But if you are trying to add an eye appealing feature to your backyard, this fire pit will hit the mark. You can even add a Fire Sense patio heater to help with comfort during more chilly nights.
No matter what your budget is, one of these fire pits will be right for you. So if you want to add beauty to your backyard or rooftop, why not go with one of these styles? Each have something different to offer, but all of them are highly useful!