Blocker Outdoors Unveils Massive New Product Launch at 2019 ATA Show
ScentBlocker Cold Fusion Catalyst and Shield Series apparel headline new apparel choices for bowhunters in Booth #3019
LOUISVILLE, KY (January 7, 2019) – Over 40 years ago, Bill Robinson had a revolutionary idea for hunters. He believed a hunter's scent signature could be controlled with sprays to neutralize existing odors and prevent new odors from forming. Scent Shield products were born and quickly proved themselves as invaluable tools for bowhunters, while creating an entirely new industry. Robinson and his team soon expanded their research and technologies to create ScentBlocker clothing, which would garner a fiercely loyal customer base.
When Nexus Outdoors acquired ScentBlocker, Scent Shield and Tree Spider in 2017, the company made a pledge to the industry and to loyal Blocker customers that it would carry on the established authenticity, technologies and quality of these unique and trusted brands.
That commitment will be on display more clearly than ever at next week's Archery Trade Association (ATA) Show in Louisville, where Blocker Outdoors will unveil its largest offering of new products ever.
Blocker Outdoors turns 40 in 2019, and it's a milestone we'll be celebrating with customers and industry partners throughout the year. One of the ways we're celebrating is with the exciting launch of the ScentBlocker Cold Fusion Catalyst line of apparel. After years of development, Blocker Outdoors has learned how to combine the power of activated carbon with the benefits of Merino wool. This one-two punch delivers quiet, comfortable gear that's effective in both reducing and preventing odors. The Merino blend also yields excellent warmth when wet and unmatched durability.
In a time when other brands are trimming features and raising prices, the all-new SHIELD Series is designed to keep up with the rigorous pace the brand has set. This massive new collection is high in quality, affordable and effective in the field, proudly featuring our exclusive S3® technology.
The new SHIELD Series SOLA Arctic Weight Top and Bottom are simply the most comfortable cold-weather base layers a huntress can buy. An exclusive high-loft, super-brush fleece provides the warmth, comfort and mobility needed when layering, while powerful S3 technology helps control odors, even after long hikes to the stand or while tracking.
Of course, these are just some of the highlights among the many honest, hardworking and beneficial products the proven and trusted Blocker Outdoors brands will be launching for bowhunters in 2019.
We appreciate your continued partnership and look forward to seeing you at ATA, so stop by and learn more about our exciting new products and technologies at the Blocker Outdoors booth (#3019).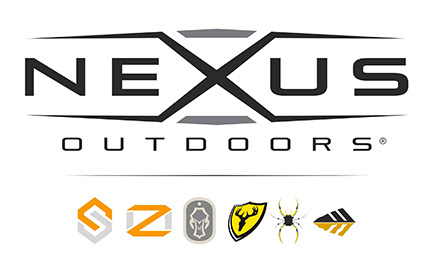 ABOUT NEXUS OUTDOORS
Nexus Outdoors, headquartered in Muskegon, MI, USA, is a leading worldwide designer, marketer and distributor of performance, hunting and casual odor-controlling apparel, footwear and equipment under the ScentLok®, OZ®, ScentBlocker®, Scent Shield®, Whitewater Outdoors® and Tree Spider® brands. Nexus Outdoors is the only company with access to all scent-controlling technologies, including their patented Carbon Alloy technology and Trinity technology, which provide superior success in the field. ScentLok and Scentblocker are pioneers in the hunting industry, which many credit with creating a market based on the elimination of odors to get closer to big game.